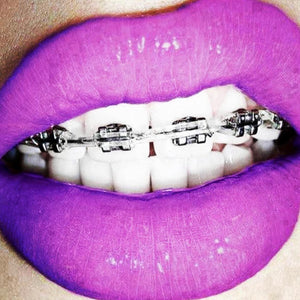 Types of Braces
Metallic
Ceramic
Lingual
Invisalign
Child Orthodontics
We believe in focusing on early intervention when treating potentially complex problems with crooked teeth and jaw problems. By doing so, we are able to stabilise or stop the problem before it gets worse.
How old should my child be to be evaluated for braces?
It is recommended that children be evaluated around age 7 so that early detection of some orthodontic problems can be promptly corrected. Difficult treatment later on can be avoided, and it is easiest to correct problems at an early age as teeth and jaw bones are still developing.
Adults Orthodontics
Using the Damon self-ligating braces system we are able to achieve better results for straightening teeth, in a shorter treatment time.
With this system, we are not only able to improve the appearance of your teeth, but also aim to improve the facial appearance of each patient.
How does this work?
Traditional braces are tied in with elastics in order to straighten teeth. Damon uses a tie-less braces which involves less friction and pressure, allowing teeth to move quickly and comfortably. This also means less appointments to the dentist compared to the older braces systems.